[Home]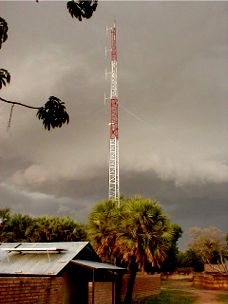 In 2005 we built a low power FM radio station in Chageen to do an end run around illiteracy. It was an enormously complex and time-consuming task, but has proved in the end to be an extremely effective means of propagating the Gospel among the Kwong people. On this page you will find links to pages we have written over the years on the station.
Other reading on FM 95.2
There are several other pages on this website which deal with conception of this radio station and it's construction. In particular, there are three newsletters that were published at various stages in the evolution of FM 95.2 They are: May 2003 , December 2004, April 2005, and February 2006.